More information available to the public increases transparency
CHICAGO – Oct. 17, 2016 – (RealEstateRama) — The Chicago Housing Authority (CHA) announced that its Office of the Inspector General's (OIG) quarterly reports will be available online effective today, along with the addition of the Chicago Police Department's (CPD) CLEARMAP database for Housing Choice Voucher (HCV) residents aimed at helping them make informed decisions about where they choose to live.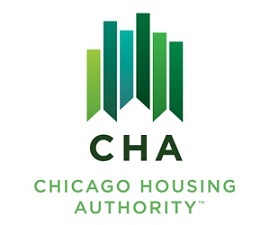 The posting of the OIG reports comes after the CHA Board of Commissioners approved a resolution that authorized the OIG to make the reports available on the CHA website. The decision to provide the CLEARMAP data to HCV holders was made as CHA works to increase and enhance the kind of information it makes available to people. CHA already provides HCV residents with information on the communities at-large and the amenities offered, such as area schools, parks, retail outlets, libraries and others as well as the City of Chicago's Problem Building Owners list.
"By making this information available to the public, we are increasing transparency and ensuring that people have access to the information they need to make the most informed decisions about the community in which they choose to live," said CHA CEO Eugene Jones, Jr. "This shows we are listening to what people say and taking steps to make changes that help our residents. These additions to our website are examples that we are continuing to move the agency forward."
Elissa Rhee-Lee, CHA's Inspector General, said: "I am pleased that the CHA Board of Commissioners has approved the resolution to have our OIG quarterly reports posted on the CHA's website. This is a big step in promoting transparency and accountability in the administration of CHA programs. We are the first housing authority to make available OIG Quarterly Reports that pertain to OIG's mandated mission to root out fraud, waste, abuse, and mismanagement and I want to commend our board and CEO Eugene Jones, Jr. for wholeheartedly supporting this action."
The first OIG report, for the 3rd Quarter 2016, is available here. Future reports can be found by visiting the CHA's website at www.thecha.org/report-fraud/.
Rhee-Lee encouraged people to read the report "to get a better understanding of what the OIG is doing to combat fraud, waste and mismanagement, and so everyone knows that we all have a responsibility to be involved in this effort."
The inclusion of the CPD's CLEARMAP database that provides information on crimes reported in Chicago communities will help people access data that is available to all Chicagoans. This data will allow residents to access more details about a neighborhood and make informed decisions about where they want to live by giving them this additional access to the CPD data.
Contact:
Office of Communications — Chicago
Housing Authority Molly Sullivan 312-786-3344 msullivan (at) thecha (dot) org