Approval will allow design and planning to move forward, signaling first step in the project
CHICAGO – Oct. 19, 2016 – (RealEstateRama) — The Chicago Housing Authority Board of Commissioners Tuesday approved the predevelopment loan agreements with the master developers that allows the redevelopment of the Ickes Homes to move forward.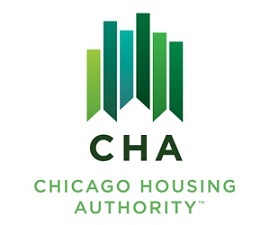 The master planning and Phase 1 predevelopment loans to the master developer, which is a joint venture by The Community Builders (TCB) and McCaffery Interests, totaling approximately $3.6 million, will provide funds for the design and master planning of the overall Ickes redevelopment site and for Phase I predevelopment activities.
The Phase I plan calls for the construction of a mixed-income, mixed-use development with housing, retail and commercial uses with a total of 319 housing units – a mix of 94 CHA units, 58 affordable units and 167 market rate units.
Located between Cermak Road and 24th Street and State and Dearborn and Federal streets, Ickes Homes was built in 1955 and named for the former U.S. Secretary of the Interior. The former public housing site was demolished in 2010 to make way for a new mixed-income community.
"This is the first step in the future of a redeveloped and reimagined Harold Ickes Homes, and after months of meetings with residents, the Ickes Working Group, the alderman and development team, we are pleased to see this project take shape," said CHA CEO Eugene Jones, Jr. "This kind of public-private partnership will help revitalize the Ickes Homes and bring a new vitality to the area, and most importantly, help reconnect and reintegrate the community into the fabric of the greater South Loop neighborhood."
TCB and McCaffery were selected as the master developer for the project after an RFP process. TCB has previous experience with CHA developments as the master developer at Oakwood Shores and will lead the affordable housing development at the redeveloped Ickes site, while McCaffery, an experienced urban developer of retail and mixed-use projects, will focus on the retail and commercial uses.
The developers expect construction on the first phase to get underway in the third quarter of 2017, with project completion targeted for 2019.
Under terms of the loans agreements, TCB, the master planner and two of the main architectural firms selected for the project will commit to hiring Section 3 residents from the CHA and surrounding community for internships. A total of four interns will be hired, with each intern earning a salary of $10,000. A program manager will also be paid to help monitor and oversee the activities and progress of the interns. The internships will extend for approximately eight months and will provide the interns with general office and administrative opportunities and experience. Selection of the candidates will be made in November 2016, and the positions filled in December 2016.
####
Matthew J. Aguilar| Senior Manager of Communications
Phone 312.935.2646 | Fax 312.935.2647
maguilar (at) thecha (dot) org| www.thecha.org