Some 40 summer employers and internship providers expected to participate in winter break check-in event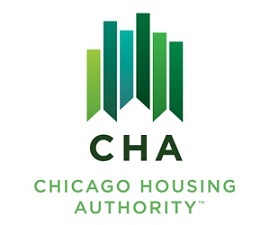 WHAT:       CHA's "Take Flight: Staying the Course."
WHERE:    CHA Offices, 60 E. Van Buren, 2nd floor
WHEN:       Program at 2 p.m., Thursday, Jan. 5, 2017
WHO:         100 CHA college scholars
CHICAGO – (RealEstateRama) — About 100 Chicago Housing Authority college scholars will return to CHA this week for "Take Flight: Staying the Course."
Staying the Course is a check-in event designed to help CHA students in college stay connected with those who provide internship and employment opportunities.
There will be 30-40 representatives from summer employers and internship providers who will speak to the students about their own careers and offer invaluable advice on how to stay afloat – financially and otherwise.
The students participating are CHA scholarship winners and previous participants of CHA's August "Take Flight College Send-Off."
Among the representative organizations participating: UChicago Arts Incubator; Edmund Burke Elementary School; Dimeo Schneider; Skills for Chicagoland's Future; First Eagle Bank; Bronner Group, LLC; BMO Harris Bank; Chicago Public Schools; Oak Street Health; RSM; Steppenwolf Theatre; Year Up; Golden Apple Foundation; Lurie Children's Hospital; Microsoft; Cook County Forest Preserves; Adler School of Professional Psychology; Public Allies; First Defense Legal Aid; Steppenwolf Theater; MAPS Corps and Now Pow.
The Council for Adult and Experiential Learning (CAEL) will also be on hand, providing resume assistance; City Colleges will talk about the Partners in Education program and representatives from the ACA will talk to students about healthcare plans.
CHA CEO Eugene Jones, Jr. will address the students as well. This year, CHA awarded 230 college students attending 90 universities nationwide with $268,000 in scholarships to help them pay for their education. It is the highest dollar amount CHA has ever awarded, and of the 230 award winners, 99 residents were returning scholarship recipients.
In the three years since the CHA assumed oversight of its Scholarship Program, it has provided support to 534 recipients totaling almost $850,000. Student success continues to rise under CHA's oversight, and currently 100 percent of year-over-year CHA scholarship recipients who receive awards of $3,500 or more, continue to be enrolled or have graduated.
Press contacts:
Office of Communications – Chicago Housing Authority
Molly Sullivan: (312) 786-3344; msullivan (at) thecha (dot) org
Matthew Aguilar: (312) 935-2646; maguilar (at) thecha (dot) org