Agency aims to ensure residents stay safe and warm
CHICAGO (Dec. 14, 2016):  As bitter cold sets in this week in Chicago, the Chicago Housing Authority (CHA) is preparing to ensure all of its residents stay safe, warm and comfortable.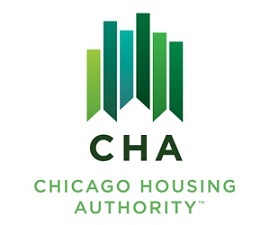 CHA staff and case management teams will provide regular wellness checks on our most vulnerable residents, including seniors and frail residents. Staff will also ensure that CHA residents population has food and water during the time that the storm is threatening.
"CHA is here to support and help our residents every day, but we pay special attention to their well-being during extreme weather," said CHA CEO Eugene Jones, Jr. "The health and safety of our residents, especially our seniors and those with health issues, is our biggest priority and all of us are working to ensure they have what they need to stay warm and safe,"
Among the other services CHA will provide:
Resident Service coordinators, tenant patrol and floor captains will conduct well-being checks in senior buildings three times a day during extreme weather (9 a.m., 2 p.m. and 6 p.m.).
Frail, homebound residents will receive special attention, as calls and visits will be made in addition to the routine well-being checks.
Resident Service Coordinators will assist seniors in getting any services that are needed – such as purchasing groceries – if they are unable to leave the building. They will also plan activities in common areas for residents.
All CHA properties will have extra water available and, if necessary, arrangements for food services.
Warming Centers in all buildings will be open and remain open until it is confirmed that the emergency is over.
CHA will ensure that all heating systems are in operating order in all buildings and that emergency generators are functional
CHA staff will perform spot checks to verify that emergency procedures are performed appropriately at the sites.
CHA distributes extreme cold preparedness information to building managers, floor captains, tenant patrols and volunteers in all senior buildings at least once a year.
Regarding buildings, CHA and its private property managers will schedule start times for site staffing as much as two- to-three hours prior to normal in order to clear entry and walkways and ensure that garbage is removed for scavenger service.
CHA will ensure that all heating systems are in operating order in all buildings and that emergency generators are functional.
CHA has established a disaster recovery contract to ensure it can restore critical services (power, heat, water, etc.).
CHA distributes a freeze checklist to property managers on a variety of winter precautions, including proper procedures, suggested supplies, and proper maintenance of buildings and equipment.
Any time a CHA senior or family is concerned about heat, they should contact their property manager or the CHA 24-hour emergency services hotline at 312-745-4700 for IMMEDIATE assistance.
Press contacts:
Office of Communications – Chicago Housing Authority
Molly Sullivan: (312) 786-3344; msullivan (at) thecha (dot) org
Matthew Aguilar: (312) 935-2646; maguilar (at) thecha (dot) org