Kresge Foundation announces three-year, $500,000 grant to expand One Million Degrees support services
CHICAGO (Dec. 13, 2018) – (RealEstateRama) — Research has shown that public housing residents who complete college are more likely to become economically self-sufficient. Now, a new grant will provide more help as they strive to achieve their higher education goals.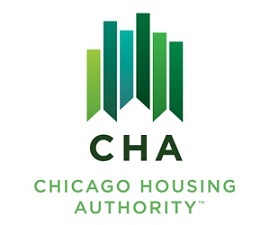 Chicago Housing Authority residents attending City Colleges of Chicago will benefit from a grant that will increase support and counseling services to guide them toward an associate degree. The Kresge Foundation recently announced the three-year, $500,000 grant that will expand "One Million Degrees" (OMD) comprehensive community college student support services to CHA residents attending City Colleges of Chicago.
"CHA's mission has long been to pursue innovative opportunities and programs that help residents become self-sufficient," said CHA CEO Eugene E. Jones Jr. "And education is a proven pathway to that goal. But there also needs to be guidance and that's where this grant comes in, as these funds will help CHA residents with the ever-important counseling support. We thank the Kresge Foundation and our partners for investing in the future of our residents."
The partnership between CHA, OMD, and City Colleges of Chicago is designed to set students on a path to complete their associate degree and launch their careers – ultimately enabling them to achieve financial security and upward economic mobility. The program will be evaluated by nationally recognized researcher Dr. Sara Goldrick-Rab of Temple University's Hope Center for College, Community and Justice.
The new collaboration builds upon the CHA's Partners in Education program, providing public housing residents full funding for community college including tuition, books and fees. The program draws first on federal grant aid; unmet financial need is covered through vouchers, allowing residents to complete an associate degree debt-free at one of the City Colleges. This partnership began as an opportunity for CHA residents to earn certificates, and over the past six years has expanded to include the degree program, serving over 2,200 residents.
The Kresge Foundation was founded in 1924 to promote human progress. Its investment will add One Million Degrees' individualized student-centered supports, including mentoring, tutoring, professional development, and financial stipends.
The award marks a total of $953,000 in grant funding garnered by CHA to support CHA residents with post-secondary counseling in the past two years. In addition to this award, CHA was one of nine public housing agencies chosen to receive support from the ROSS for Education grant by HUD in 2016. The ROSS for Education grant provides three full time Education Navigators to support CHA residents ages 15-20 at 18 select CHA properties.
"We've learned that 75 percent of CHA college graduates required two institutions to complete their degrees, and over half had to take time off from school during their college career," said Cassie Brooks, CHA's Education Specialist. "As such, the support from a one-on-one coach can be essential to ensure CHA residents can navigate the path to degree completion as a low-income student."
####
Press contacts:
Office of Communications – Chicago Housing Authority
Molly Sullivan: (312) 786-3344; msullivan (at) thecha (dot) org
Matthew Aguilar: (312) 935-2646; maguilar (at) thecha (dot) org