Project-Based Voucher Award to CHA from HUD and VA is Second Largest in the Country
CHICAGO – Nov. 17, 2016 – (RealEstateRama) — Mayor Rahm Emanuel and Chicago Housing Authority (CHA) CEO Eugene Jones Jr. today announced that CHA has been awarded $1.3 million in project-based voucher subsidies with supportive services to support the long-term affordability of housing for homeless veterans, the second-largest award among housing agencies in the country.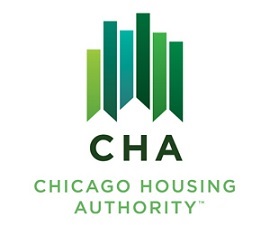 The award was announced Nov. 14 by the U.S. Department of Housing and Urban Development (HUD) and the U.S. Department of Veterans Affairs (VA). CHA was one of just 39 agencies nationwide to receive the competitive awards totaling $18.5 million to support the creation of permanent homes for an estimated 2,100 veterans currently experiencing homelessness, according to HUD.
"No one who fights for our homeland should ever be without a home of their own, and so we welcome this support to expand housing units as we continue our work to end veteran homelessness," Mayor Rahm Emanuel said. "HUD and the VA have recognized the progress we as a city have made through collaborating with our local partners, advocacy groups and private landlords. This award demonstrates that we are on the right track to help our Veterans secure permanent housing and the stability that comes with it."
CHA will receive a total allocation of 150 project-based vouchers for two proposed projects: Montclare Veterans Village near 110th and Eggleston streets in the Roseland community and the Roosevelt Road Veterans Project in the 2900 block of West Roosevelt Road in the North Lawndale community. The additional vouchers increase the city's total Veteran voucher capacity, and will support long-term affordability, ensuring that the units remain affordable and available to Veterans for years to come.
The funding is provided through the HUD-Veterans Affairs Supporting Housing (HUD-VASH) program which supports affordable housing and supportive services so veterans can receive the assistance and support they need to rebuild their lives.
"This is great news for veterans and Chicago," said CHA CEO Eugene Jones. Jr. "CHA is grateful to HUD for this award and for recognizing that this supportive housing is critical for some of our city's most vulnerable and deserving residents. This will have a big impact on our work and support for veterans housing."
CHA has previously received HUD-VASH vouchers to support veterans housing across the city. Earlier this year, CHA was awarded 99 tenant-based VASH vouchers to support veterans, and previously, CHA had been allotted 1,100 tenant-based and project-based vouchers, Jones noted.
"With this latest award, CHA now has 1,350 VASH vouchers," Jones said. "As a key partner in Mayor Emanuel's plan to end veteran homelessness, this will help us get closer to our goal."
According to HUD, since 2008, more than 79,000 vouchers have been awarded and approximately 111,000 homeless veterans have been served through the HUD-VASH program.
The City of Chicago has made important progress in improving access to affordable housing opportunities and decreasing the overall number of residents impacted by temporary and chronic homelessness. Expanding Veteran-eligible housing is a key priority as part of the city's participation in the Ending Veteran Homelessness Initiative (EVHI), a national campaign to end homelessness among Veterans. Through participation in EVHI and the application of the "One List" coordinated access system, the city has improved its ability to identify and match individuals to housing resources—-housing more than 2,600 Veterans since 2015 and exceeding the city's initial goal for the project.
"When Mayor Emanuel committed to end homelessness among veterans in Chicago, he helped launch a comprehensive approach that has exceeded our initial goals and provided housing to more than 2,600 Veterans, but with more work ahead of us," said Lisa Morrison Butler, Commissioner of the Department of Family and Support Services. "This funding will support the Mayor's vision and the work ahead as we continue building a system that ensures any homeless episodes are rare, brief and non-recurring and one that ensures every Veteran has a place to call home."
Expanding vouchers will increase the city's overall capacity to house Veterans and accomplish its goal of ending Veterans homelessness. To that end, and to grow affordable housing capacity further, the Mayor has made it a top priority to engage landlords in this mission. Most recently, the Mayor has taken steps to encourage landlords to self-identify when they have units available to house clients in either a bridge or permanent unit within the City of Chicago.
Press contacts:
Office of Communications – Chicago Housing Authority
Molly Sullivan: (312) 786-3344; msullivan (at) thecha (dot) org
Matthew Aguilar: (312) 935-2646; maguilar (at) thecha (dot) org