SPRINGFIELD – (RealEstateRama) — The Illinois Senate unanimously confirmed Kreg Allison as the Director of the Division of Real Estate (DRE) for the Illinois Department of Financial and Professional Regulation (IDFPR) recently. Kreg Allison was appointed Director of the DRE by Illinois Governor Bruce Rauner in January 2016.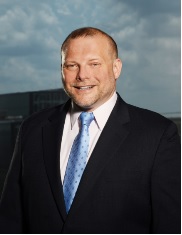 As the Director of the DRE, Kreg Allison serves as the head regulator for the real estate industry in Illinois overseeing professional education, licensure, regulation, and discipline for over 80 thousand licensees working in seven professions. He also manages a large government agency with approximately 40 employees operating out of offices in Chicago, Des Plaines, and Springfield with a most recent budget of over $8 million.
"Thank you to the esteemed members of the Illinois Senate for their strong vote of confidence. I look forward to working with the team at IDFPR, legislators, industry associations, licensees, and the public on common sense regulatory reform", said Director Kreg Allison.
Prior to joining IDFPR, Kreg Allison was Senior Counsel and a corporate officer for Avison Young. At the time of Director Allison's appointment, Avison Young was the world's fastest-growing commercial real estate services firm with more than 2,100 real estate professionals operating out of 73 offices in five countries.
Before his time at Avison Young, Director Allison served as the Administrator and Chief Legal Officer for the Hamilton County Clerk of Courts in Cincinnati, Ohio. During his tenure there, he managed the largest Clerk of Courts office in the State of Ohio with more than 300 employees and a $15 million annual budget. In recognition of his excellent service to the Clerk and the community, Kreg Allison was named to the Cincinnati Business Courier's Forty Under 40 Class of 2008.
Director Allison is licensed to practice law in Illinois and Ohio. He earned his Juris Doctor from the Ohio State University Moritz College of Law, his Master of Business Administration from the Ohio State University Fisher College of Business, and his Bachelor of Arts in Economics and Political Science, cum laude, from the Vanderbilt University College of Arts and Science.
Kreg Allison, a cancer survivor and music lover, lives in the River North neighborhood of Chicago, Illinois.
Please follow IDFPR on Facebook, Twitter and YouTube.
###
**Director Allison headshot and pdf release are attached.
State of Illinois – CONFIDENTIALITY NOTICE: The information contained in this communication is confidential, may be attorney-client privileged or attorney work product, may constitute inside information or internal deliberative staff communication, and is intended only for the use of the addressee. Unauthorized use, disclosure or copying of this communication or any part thereof is strictly prohibited and may be unlawful. If you have received this communication in error, please notify the sender immediately by return e-mail and destroy this communication and all copies thereof, including all attachments. Receipt by an unintended recipient does not waive attorney-client privilege, attorney work product privilege, or any other exemption from disclosure.