Exclusive Screening of CHA youth documentary films in expanded partnership between DePaul and CHA

WHAT:         Exclusive screening of four documentary films written, directed and produced by CHA youth in partnership with DePaul University's School of Cinematic Arts
WHERE:       DePaul CDM Theatre
Daley Building 247 S. State St., Lower Level 105
WHEN:         Thursday, Dec. 1, 2016
5:00 pm, Presentation of Films
TWO YOUTH INTERVIEW OPPORTUNITIES:
Prior to screening at 4:45 PM
Immediately following screening 6:00PM
WHO:            CHA youth documentary film makers
                        DePaul faculty and student mentors
Over 100 viewers, stakeholders, and local supporters
CHICAGO – (RealEstateRama) — Filmmaking is a means of personal expression that this summer allowed 16 young women who are Chicago Housing Authority residents to document the unseen realities that surround them. Ranging from the gravity of teen pregnancy to the devastation of neighborhood violence, these women learned to use film as a tool in a collaborative documentary filmmaking program offered by CHA and DePaul University's School of Cinematic Arts.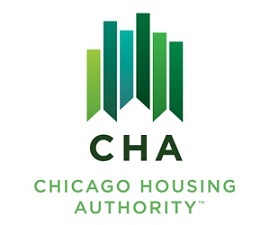 "As filmmakers, we have the unique opportunity to provide a voice for those who might not otherwise be heard," said Liliane Calfee, CDM Adjunct Faculty, Program Director, CHA/CDM Documentary Intensive. "We have the ability to humanize polarizing narratives, and the tools to bring a voice to the social causes that concern us most."
For these young CHA filmmakers, this was precisely their goal – to spend the summer creating films that give a voice to the voiceless. Earlier this year the teens debuted their films for the first time, and in response to popular demand, the films for a second time are being screened for over 100 viewers Thursday Dec. 1, 2016, at 5:00 PM.
"We are thrilled to participate in this partnership with DePaul University," said CHA CEO Eugene Jones, Jr. "With a single opportunity, and the influence of great instructors, a young person's life can be changed in profound ways, and the quality of these films is undeniable."
First the girls, over several weeks, learned foundational skills alongside DePaul student mentors. The young filmmakers then partnered with professionals and veteran film producers like Calfee who helped them select compelling topics to shape their stories. This year's topics included teen pregnancy, neighborhood violence, single versus dual parent homes and bullying.
Aisha Horns, a 16-year-old resident of the Dearborn Homes community, is one of the 16 high school students participating in this inaugural 6-week film program. She chose to focus on teen pregnancy because it is an important issue to her.
"We are interviewing our friends and people we know. We're talking to both guys and girl, and they've been very honest about how they've been impacted by this issue" Horns said.
The program, created by Calfee, was inspired by her experience in East Africa where she witnessed first-hand the power of social change when young women are afforded the knowledge and skills to make a difference. She says CHA's documentary filmmaking program is twofold – first, to provide them with technical skills that lead to jobs in the media industry, and second, to give them a voice on social topics that concern them most. She says when combined, these two layers are  a recipe for boosting self-confidence and widening their scope of opportunities.
As part of CHA's Year of the Youth campaign, this collaboration is part a year-long youth engagement effort that includes unique professional and youth-related programs focused on mentoring young people and putting them on a strong career path to college and jobs.
Press contacts:
Office of Communications – Chicago Housing Authority
Molly Sullivan: (312) 786-3344; msullivan (at) thecha (dot) org
Matthew Aguilar: (312) 935-2646; maguilar (at) thecha (dot) org