Northbrook, IL – May 15, 2015 – (RealEstateRama) — The Boulder Group, a net leased investment brokerage firm, has completed the sale of a single tenant net leased Walgreens property located at 732 West Old Ridge Road in Hobart, Indiana for $6,093,000.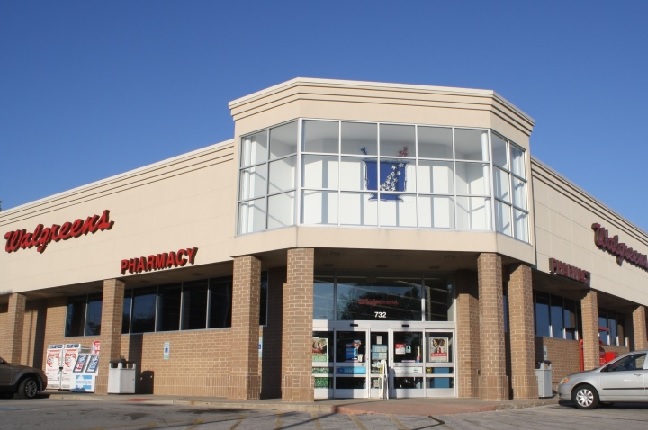 This Walgreens location has exceptional store sales and is positioned at the hard corner of a signalized intersection. Walgreens has successfully operated at this location since 2001 and recently executed an early ten year lease extension demonstrating their commitment to this location. The 15,120 square foot Walgreens building is strategically located at the signalized intersection of West Old Ridge Road and North Wisconsin Street. West Old Ridge Road is a primary thoroughfare in the market. The property features multiple points of ingress and egress and is easily accessible in all directions. There are over 42,000 people living within a three mile radius of the property.
Randy Blankstein and Jimmy Goodman of The Boulder Group represented both the buyer and seller in the transaction. The seller was a Midwest based institution and the buyer was a high net worth international investor.
The recently extended Walgreens lease has over 16 years remaining and expires in December 2031. The lease features minimal landlord responsibilities. This is a proven location for Walgreens as they have successfully operated at this property since 2001. Walgreens is an investment grade rated company with a Standard & Poor's rating of BBB.
"The market for Walgreens properties remains active as investors are attracted to investment grade rated companies with long term leases" said Randy Blankstein, President of The Boulder Group. Jimmy Goodman, Partner of The Boulder Group, added, "While single tenant properties are selling in all types of locations; core markets, like the Chicago MSA, are at the forefront of investor demand."
About The Boulder Group
The Boulder Group is a boutique investment real estate service firm specializing in single tenant net lease properties. The firm provides a full range of brokerage, advisory, and financing services nationwide to a substantial and diversified client base, which includes high net worth individuals, developers, REITs, partnerships and institutional investment funds. Founded in 1997, the firm has arranged the acquisition and disposition of over $2.1 billion of single tenant net lease real estate transactions. From 2010-2014, the firm was ranked in the top 10 companies in the nation for single tenant retail transactions by Real Capital Analytics. The Boulder Group is headquartered in suburban Chicago. www.bouldergroup.com
Media Contact:
Randy Blankstein
The Boulder Group
847-562-0003
randy (at) bouldergroup (dot) com